Here are some links that you just might find helpful
I'm always on the search for good links. If any of the links below aren't working, please let me know so that I can upgrade them for you. Thanks!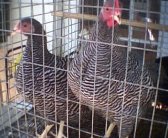 Whatcha looking for?
Clubs and Organizations
American Poultry Association (APA) America's first livestock organization, devoted exclusively to poultry.
American Bantam Association (ABA) Since 1914 the American Bantam Association has represented bantam breeders and their special interests.
Plymouth Rock Fanciers Club (PRFC) Promoting plymouth rocks - a historic American breed.
Old English Game Bantams Club of America Devoted to the Promotion of O.E. Bantams Everywhere

Other goodies
The Poultry Connection Great forums, wonderful links pages, and much more. Take a wander through this site.
Poultry Information Exchange Another good forum, and a link to live chat. Come join us!
**Link of the month** Briarpatch Farm You can't beat this site of the Worrells for great articles, wonderful products, and honest dealings!
MSS Site on Health and Diseases This is a good site for information on disease diagnosis and treatment.
MSS Reproduction and Incubation This site has some of the most helpful incubation information around.
Various articles on avian nutrion Here's a list of articles by nutritional experts and Veterinarians intended for parrot owners, but useful to poultry owners.
The Easy Chicken Here's an all around site for supplies and information. Makes keeping chickens easier!
Foy's Pigeon Supplies Yeah, I know it's a pigeon supply place, but just take a moment to look at their nutrional goods - it's worth the time.
The Ohio National The Ohio National/O.P.B.A. is a world class leader in exhibition poultry. Check here for info on the 2002 ABA/APA double header. You won't want to miss it.